Grossing station Model BV33343-1500
/
/
/
/
Grossing station Model BV33343-1500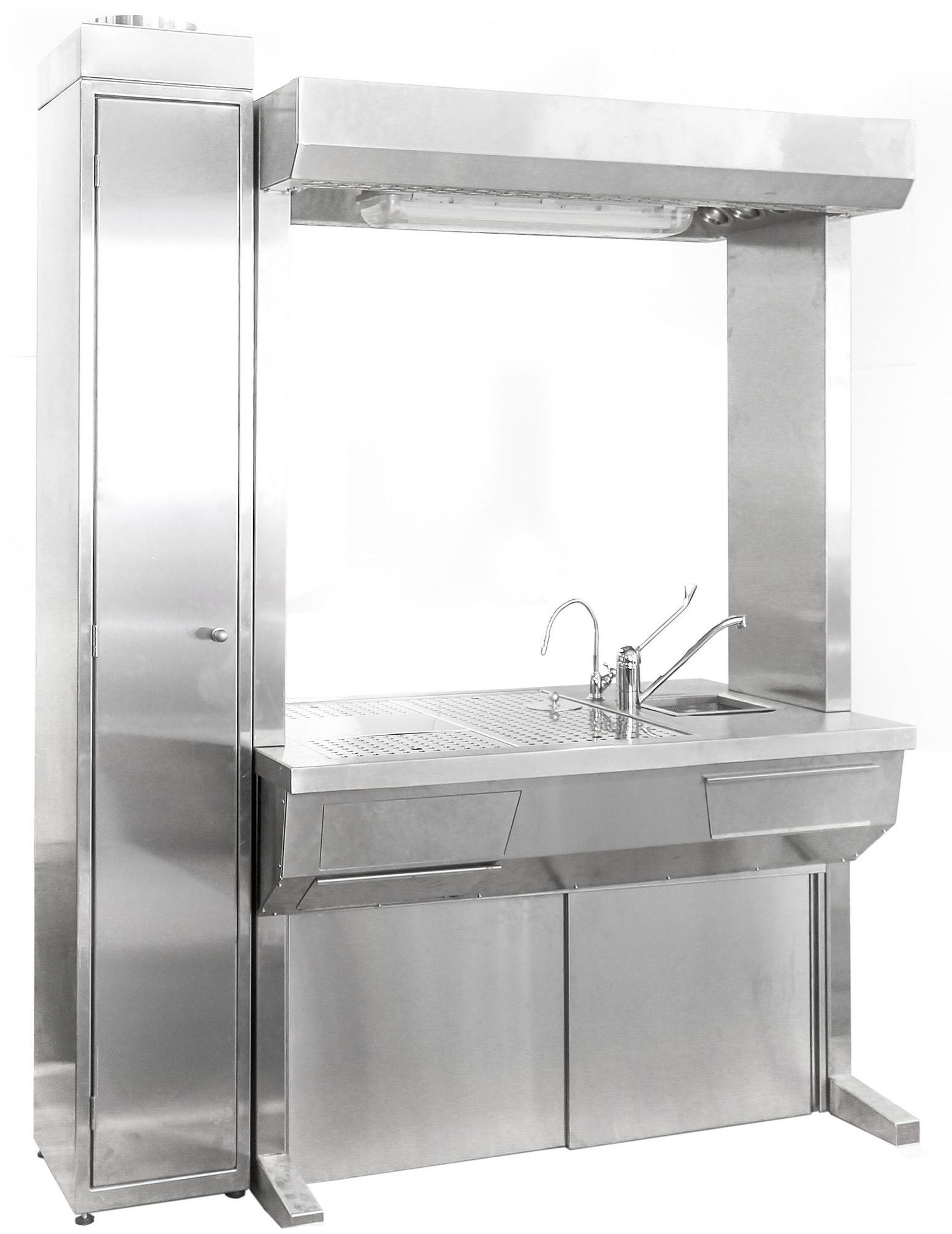 Working bench Model BV33343-1500 is of "island" type, i.e. is specially designed for simultaneous work of histologist and laboratory assistant "face to face". It is made of ANSI 304 stainless steel.
Incisure station is equipped with:
Ventilation system with capacity of 1000 m3 / h.

Air flap system preventing reagent vapors lifting up to the histologist's and laboratory assistant's faces

Work surface height adjusting system

Built-in sink with hot and cold water

Formalin feeding and collection system with audible and visual warning for the operator about the level of the remaining "pure" formalin

Waterproof electrical outlet

Built-in general and additional individual lighting

Concealed niches for paper towels and gloves

A shelf for samples and magnetic holder for tools


Also, the station can be additionally equipped with all available optional equipment and may be modified if requested by the customer.
Station dimensions: 150х80 см
Height: 170 см