ePath
MacroImaging Station ePath
Auxiliary device for the stage of macroscopic study of biopsy (operational) material ePath - macroimaging & macrodescription solution for digital pathology cases or routine pathology tests.
ePath designed for documentation of grossing and description procedure through high-resolution images, video and audio files. System also supports remote on-line access to the case editing mode (for instance, from LIS work station) for simultaneous work of pathologist and pathologist's assistant during grossing and macrodescription step.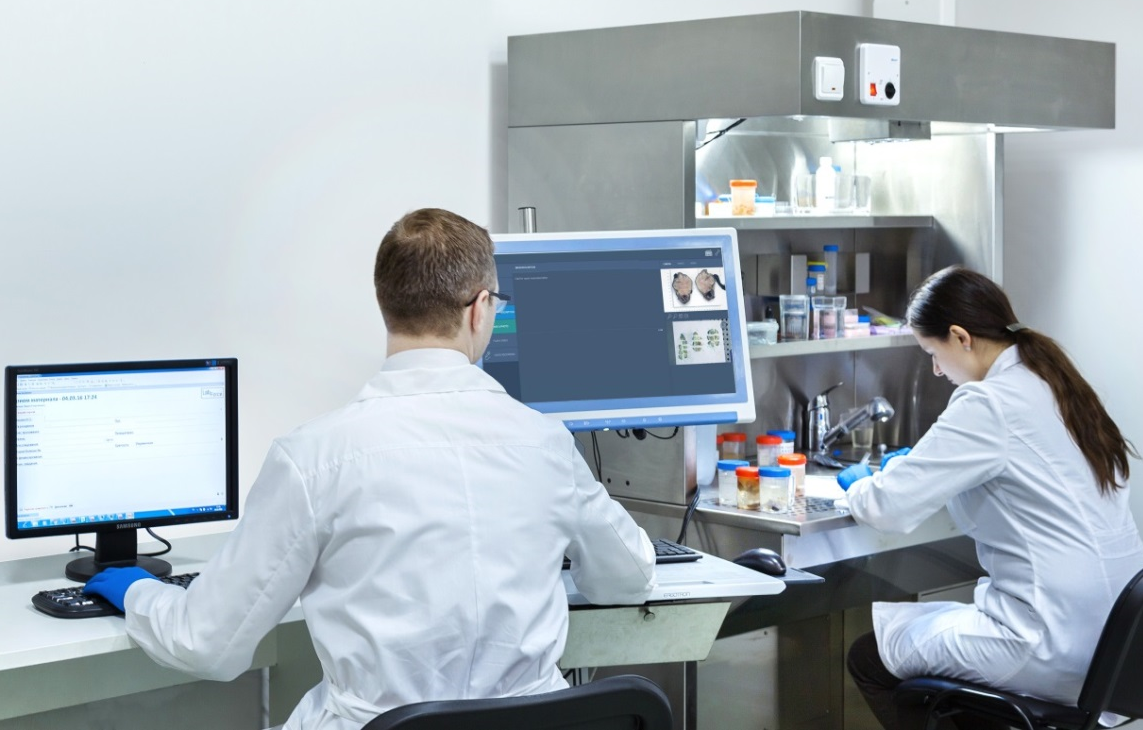 All files received during macroscopic study are saved and stored in ePath data base. This base with case files is available to the pathologists at any time, allowing to expand pathology reports with macro imaging & macro description info.
ePath software features:
new cases creation and LIS integration for sharing clinical data

automated calibration for different sized specimens

automated sizing/area of specimens

annotation and free-hand drawings

pre-made template for macrodescription

voice recognition module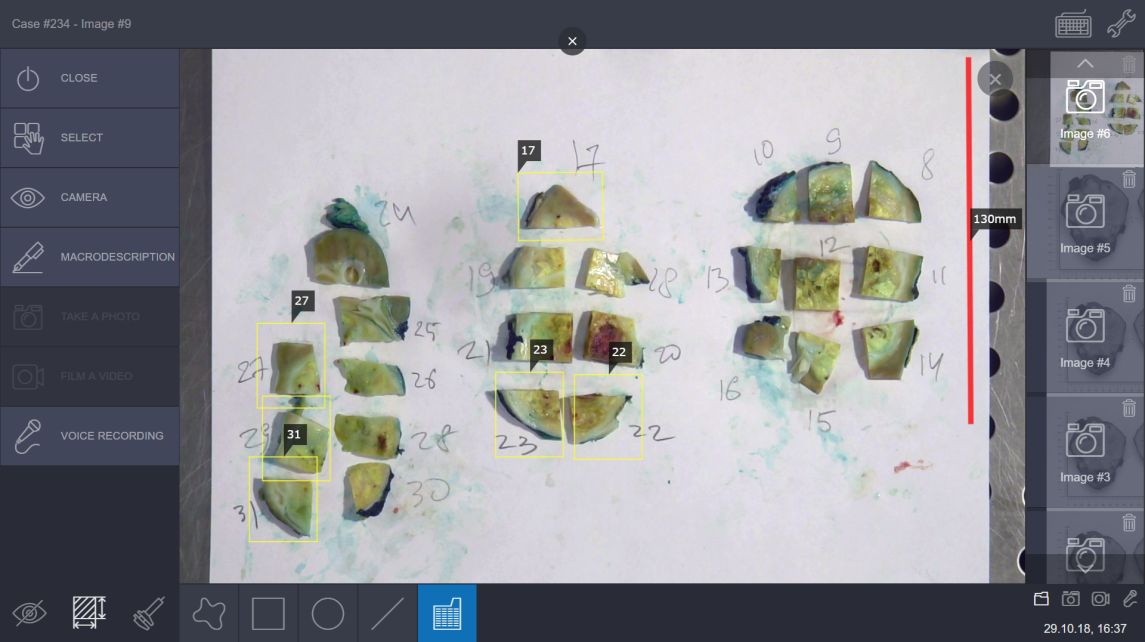 1. ePath:
Control monoblock:

touch screen monitor

pedal block

barcode scanner

USB microphone
2. Digital camera