Paraffin
Innovative high-class paraffin media for histology.
Blend of paraffin wax and plastic polymers provides excellent elasticity for quality diagnostic in histopathology.
Recommended for both - infiltration and embedding.
Paraffin media is compatible with all solvents and staining protocols used in laboratories.
BioVitrum has CE IVD for all types of paraffin produced by own manufacturer Ergoproduction.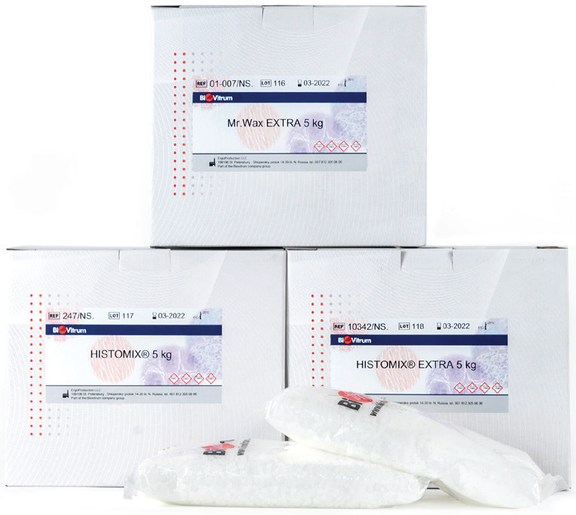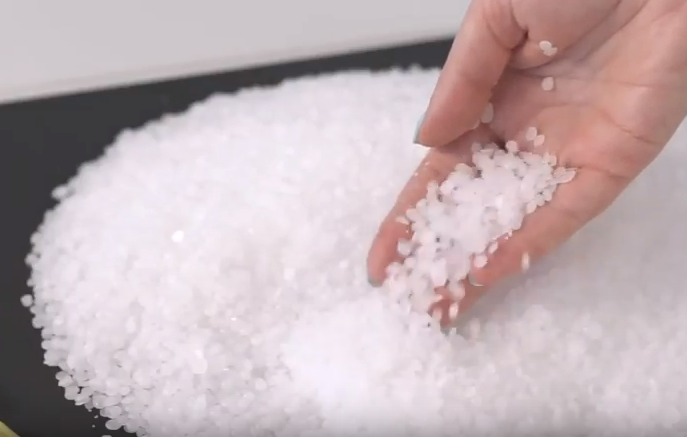 Attached you will find the scan of this certificate.
Download file:
Wide temperature range:
Products with different melting points from 52 to 58 0C
High purity:
DMSO free:
Fast infiltration:
No shrinkage in blocks:
Smooth tissue specimens, perfect for long term archiving
Excellent ribbon continuity:
Good adhesion of sections:
For your choice paraffin media with three different melting points:
| | | | |
| --- | --- | --- | --- |
| Name | Melting point | Package | Code |
| Histomix® | 52-54 °C | 5 x 1 kg | 247/NS. |
| Histomix® Extra | 54-56 °C | 5 x 1 kg | 10342/NS. |
| Mr. Wax Extra | 56-58 °C | 5 x 1 kg | 01-007/NS. |
Paraffin is an essential component in histology at the stages of tissue proccessing and embedding.

In this video we discuss paraffins with different melting points, the difference between them and which one is better to use for different purposes.

The properties of embedding medium depend a lot on the chemical composition of a mixture. We discuss what additives can be used (natiral wax, stearine, polyolefin, PVA, etc) and how they influence the properties of embedding medium (for example, modify plasticity or increase the density of paraffin blocks).