News
/
/
/
BioVitrum participated in the III Ural IACMAC Conference on Antimicrobial Therapy and Clinical Microbiology
BioVitrum participated in the III Ural IACMAC Conference on Antimicrobial Therapy and Clinical Microbiology
On March 22 - 23, 2018, the III Ural IACMAC Conference on Antimicrobial Therapy and Clinical Microbiology was held in Chelyabinsk. The event was recommended by the Health Ministry of the Chelyabinsk region.

The organizers of the conference were:
- Interregional Association for Clinical Microbiology and Antimicrobial Chemotherapy (IACMAC);
- European Society for Clinical Microbiology and Infectious Diseases (ESCMID);
- International Society for Chemotherapy (ISC);
- Antimicrobial Chemotherapy Research Institute of Smolensk State Medical University;
- South Ural State Medical University of the Russian Federation Health Ministry;
- Health Ministry of Chelyabinsk region.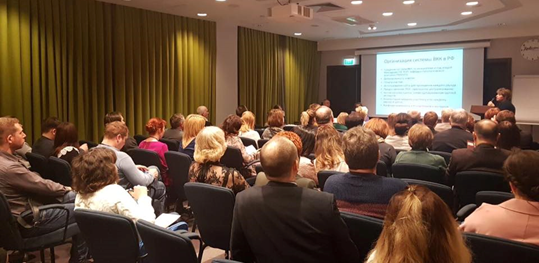 Within the framework of the scientific program, the leading domestic and foreign specialists made the reports on contemporary problems and opportunities for the treatment, diagnosis and prevention of community-acquired, nosocomial infections of patients. There were discussed issues of pharmacoepidemiology and pharmacoeconomics, and was held a review of current clinical recommendations.
The Clinical Microbiologist Day was on the eve of the conference (March 21, 2018). It was an extended meeting of the profile commission for clinical microbiology and antimicrobial resistance.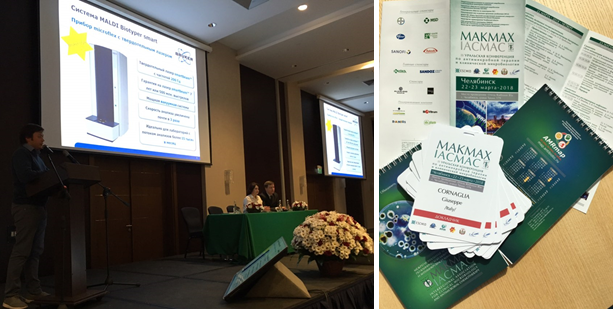 The conference brought together over 200 specialists of various profiles: intensivist, obstetrician-gynecologists, bacteriologists, general practitioners, dermatovenerologists, infectious disease specialists, clinical pharmacologists, cardiologists, neonatologists, ORT specialists, pediatricians, dentists, pulmonologists, therapists, surgeons, urologists and epidemiologists.

In the conference hall there was held an exhibition of companies offering modern solutions for clinical microbiology and antimicrobial chemotherapy. BioVitrum specialists presented complex solutions for microbiological research.
The BioVitrum booth had great interest from the participants of the event. BioVitrum presented the integrated solutions for microbiological laboratories:
- reagents and consumables for manual techniques of the world's largest manufacturer of products for microbiology - Oxoid (UK);
- ready-culture microbiological media in Petri dishes - Sredoff (Russia);
- automation of research processes using equipment of Alifax (Italy);
- stains of the Russian manufacturer - BioVitrum.
The exhibition visitors met with a great enthusiasm practical demonstration of Сulti-Loops control strains, Signal systems for hemocultivation, and also Oxoid discs with antibiotics.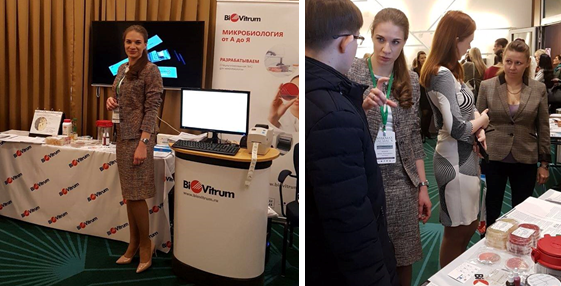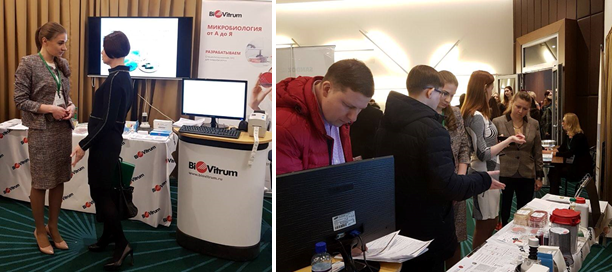 BioVitrum specialists host a workshop for the event guests dedicated to practical work on the laboratory information system LabForce of the Russian developer (MedIT Solutions). Visitors were able to simulate the workflow of their laboratory on site, to assess the convenience of working with the system, to discuss with the experts their questions.

III Ural IACMAC Conference on Antimicrobial Therapy and Clinical Microbiology was accredited in the system of Continuing Medical Education (CME).
Back