News
/
/
/
BioVitrum held its annual international conference "Modern approaches to quality control in Pathology laboratory"
BioVitrum held its annual international conference "Modern approaches to quality control in Pathology laboratory"
BioVitrum organized its annual conference on November 15th and 16th "Modern approaches to quality control in Pathology laboratory" at Moscow Clinical Hospital № 31. The main goal of the conference was a discussion of important questions on standardization and laboratory processes automation, quality control in Pathology, and the establishment of new standards in pathologists' education.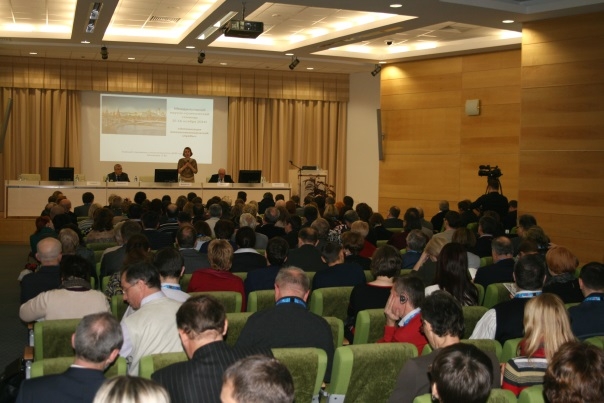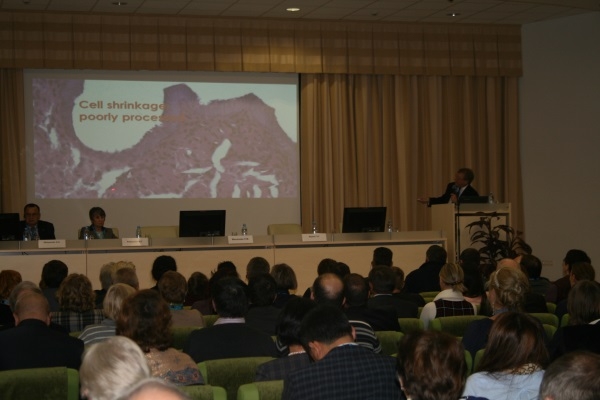 This event gathered more than 150 pathologists from 6 federal districts of Russia, and included talks by top specialists from leading associations in morphology quality control, such as: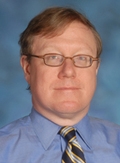 Dr. Phillip Branton, Committee Chair of the College of American Pathologists (CAP) Surgical Pathology and Histotechnology Committee.
Dr. Phillip Branton presented on:
- Improving Quality and Patient Safety in Anatomic Pathology"
-"CAP and Laboratory Accreditation Overview"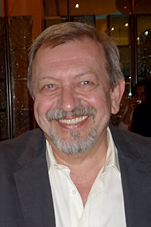 Dr. Jan Klos, member of the NordiQC core group and assessor in the QA scheme. Dr. Jan Klos is a Senior Consultant and Head of the Immunohistochemistry Section in the Pathology Department, Stavanger University Hospital, Norway.
Dr. Kan Klos presented on:
-" NordiQC – Nordic Immunohistochemistry Quality Control"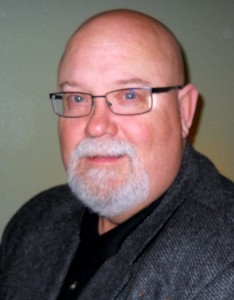 Dr. William DeSalvo, Quality Management Committee Chair of the National Society for Histotechnology (NSH), and world-class specialist in the "Lean Six Sigma" approach for pathology departments. Dr. DeSalvo has extensive experience in the development and implementation of continuous improvements in the efficiency of Pathology by decreasing errors, improving quality and productivity in research.
Dr. William DeSalvo presented on:
-"HistoQIP, implementing requirements for CAP accreditation. NSH"
Leading Russian specialists presented talks focused on:
• Mikhaleva, L.M. - Chief pathology specialist at the Department of Health in Moscow, opened the conference and gave a presentation titled "Optimization of pathology services";
• Frank, G.A. - Chief pathology specialist of the Health Ministry of the Russian Federation - "Organization of immunohistochemical and molecular genetic research in pathology in the Russian Federation";
• Kaktursky, L.V. - Chairman of the Russian Society of Pathologists - "Certification of Pathology Departments. Quality control of pathology services";
• Matsionis, A.E. - Chief Specialist, Federal Supervisory Agency for Health Care - "Quality Control in oncohematological research"
• Kazantseva, I.A. - Head of the Pathology Department at the M.F. Vladimirsky Moscow Regional Research Clinical Institute (MRRCI) - "Key issues with in vivo diagnostics in Moscow and the Moscow region";
• Rybakova, M.G. - Chief specialist of Pathology of the Health Committee of the Government, St. Petersburg - "Quality control in pathology work in St. Petersburg";
• Vorobyov, S.L. - Head of the Pathology Department at St. Petersburg clinical complex "Telemedicine - Telepathology. Yesterday - Today ... Tools for telepathology";
• Zavalishina, L.E. - Professor of Pathological Anatomy of the Russian Medical Academy of Postgraduate Education, "Review of the organization of quality control in immunohistochemistry";
• Savelov N.A. and Grinevich, V.N. (MD) - "The quality evaluation of immunohistochemical determination of receptor status in breast cancer. Experience of the UK NEWQAS quality control program.";
• Kudaibergenova, A.G. (MD) - Medical pathologist at Russian research center of radiation and surgery technology in St. Petersburg - "The quality evaluation of immunohistochemical detection of breast cancer."
• Lishchuk, S.V., Head of the EMSC histological laboratory - "Experiences in the CAP and NordiQC standards implementation";
The scientific program included a round table discussion on Telepathology, which allowed Russian and international specialists to discuss their experiences and opinions on the subject.
At the conference, BioVitrum presented its newest innovative products:
HistoScan.com - the first Russian portal for pathologists – provides a digital storage solution for histological specimens and lecture material with a high degree of data protection, access from any device with Internet, making possible consultations and discussions of clinical cases from anywhere.
HistoViewer – a hardware software package, which enables high resolution scanning of histological specimens, and subsequent viewing and analysis on a large touch screen.
A new line of own production Premium histological stains. All products are certified and undergo strict quality control in our own laboratory.
ePath - multi-user digital station for macroscopic sectional research and surgery materials.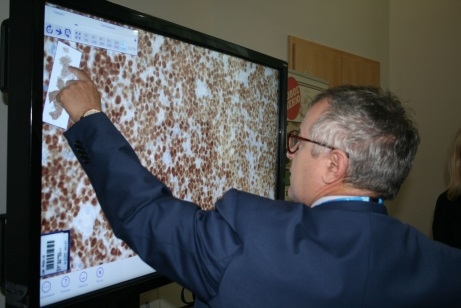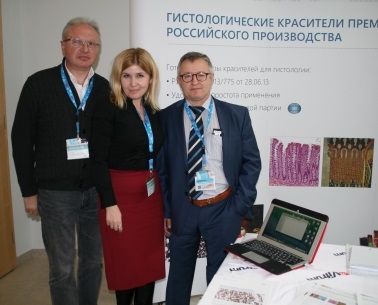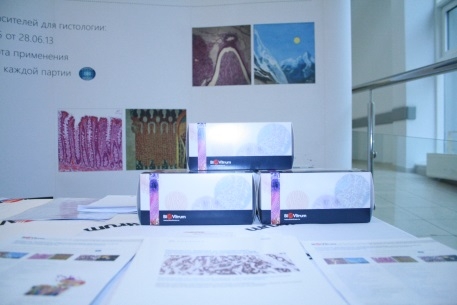 Back