News
/
/
/
Laboratory Diagnostics 2008
Laboratory Diagnostics 2008
Our company, BioVitrum, participated at "Laboratory diagnostics at specialized and emergency medical aid - 2008", that was hold on 1-2 april, 2008 at Moscow Medical Academy named after I.M.Setchenov.
During the show we met numerous visitors from Moscow, regions of Russia and CIS countries. Most of them represented end users and business network organizations from medical laboratory field. BioVitrum Moscow office colleagues were eager to assist our guests at the booth.
Slide 2003 microtome (PFM, Germany) was the most exciting demo unit for our booth visitors. Also many of them were interested in modern histology consumables: cassettes, slides and slips (Menzel, BioVitrum, Pearl), Histomix embedding media, disposable microtome blades (Feather, Japan). Information about all the rest of our products could be found in leaflets and catalogues in the booth.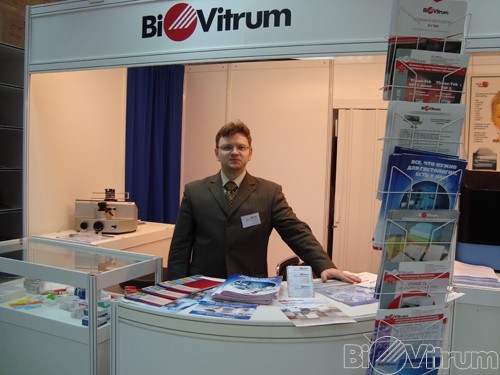 Back