News
/
/
/
BioVitrum took part in the Congress on Reproductive Medicine and Neonatology
BioVitrum took part in the Congress on Reproductive Medicine and Neonatology
The first national Congress with international participation "Laboratory technologies in reproductive medicine and neonatology: from science to practice" was held in Moscow on April 22-23. The venue was the National Medical Research Center of Obstetrics, Gynecology and Perinatology.
The Congress main goal was to establish and maintain the dialogue between the clinician and the laboratory in the field of reproductive medicine and neonatology. The congress participants included obstetrician-gynecologists, neonatologists, pediatricians, urologists, dermatologists, doctors of clinical laboratory diagnostics, bacteriologists, virologists, molecular biologists, mycologists, and other specialists. 118 scientists, leading experts from different countries of the world became lecturers of the event. In total, about 1000 specialists from all over Russia took part in the congress.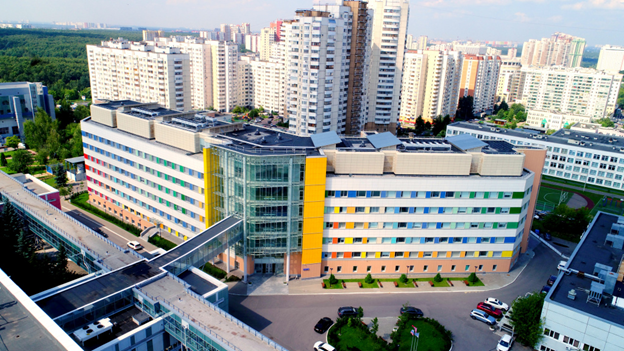 Gennady Tikhonovich Sukhikh, Director of the FSBI National Medical Research Center for Obstetrics, Gynecology and Perinatology, opened the conference with welcoming words. A wide range of topics from different fields of medicine was discussed at the congress. Among them were the clinical aspects of the diagnosis of individual conditions, molecular genetic studies, infection control, cell technology, human genetics and prenatal screening. Special attention was paid to various types of research: general clinical, biochemical and hemostasiological, immunological, pathological and others. The conference included a series of roundtables on such topics as screening for cervical cancer, group B streptococcus and pregnancy, prenatal genetic screening.

The main organizer of the congress was the Ministry of Health of the Russian Federation. One of the main goal of the event was to improve the demographic situation in Russia through improving the quality of medical care. Another task of the congress was to demonstrate the diagnostic capabilities of the tests that are actively used in the outpatient and inpatient unit. The lecturers presented the latest research results in the field of obstetrics, gynecology and neonatology.
BioVitrum became a partner of the event. Within the framework of the event, a demonstration stand with samples of ready-made nutrient media produced by Sredoff (LLC «BioVitrum») was organized. Reagents and consumables for microbiology of the English company Oxoid and the American manufacturer Remel were also presented at our booth. All LABRIN participants were able to get a comprehensive consultation on usage technologies.

Back