News
/
/
/
BioVitrum will participate in Arab Health 2018 (Dubai, UAE) - the largest healthcare event in the MENA region
BioVitrum will participate in Arab Health 2018 (Dubai, UAE) - the largest healthcare event in the MENA region

Arab Health will take place from 29 Jan – 1 Feb 2018 at Dubai International Convention and Exhibition Centre (Dubai, UAE).
It is the largest gathering of healthcare companies, technology, products and services in the MENA region. The 2018 edition of the event is expected to welcome more than 4,400 exhibiting companies and 103,000 attendees from more than 150 countries.
The Arab Health exhibiting has become an indispensable condition for leadership in the world health market in recent years. The official delegations of the world health departments are regular visitors of the event.

Arab Health gives a great opportunity for cooperation with potential customers and partners by presenting modern, innovative products and technology.
BioVitrum will exhibit at the show and demonstrate its own products and solutions for the anatomical pathology.
We are pleased to invite you to our booth Z1G70 in the Za'abeel hall 1.
At the booth BioVitrum specialists will demonstrate:
Cold chambers of Russian production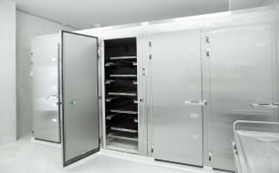 We will present a cold chamber for 3 bodies.
Cold chambers has easy mountable frameless construction, produced of sandwich panels with polyurethane foam filling. The clamp fastening joing types allows to install the chamber in a short time, without additional maintance services.
BioVitrum's own R & D department, as well as high-tech production facilities make possible to produce a wide range of cold chambers modifications.
Island type grossing station is specially designed for a one-time work of a doctor and a laboratory assistant "face to face".
This grossing station is comfortable in use by standing or sitting, because of its ergonomic design and integrated height adjustment system of work surface. It is equipped with downdraft ventilation system for removing toxic air. The model has a unique function - an air shield. This solution ensures comfortable conditions for histologist due to a constant supply of clean air. Frennel lenses provide the workflow with the soft light without glare and satisfy all technical specifications. The grossing station is also equipped with formalin dispenser controlled by foot pedals and with formalin collector situated on the working surface. Two 15 litters cans for pure and dirty formalin are located in the lower part of the station.
BioVitrum is the complete cycle production, from design and 3D models, to the implementation of complex structures. Any product can be modified to require the individual needs of the customer.
BioVitrum will demonstrate its IT solution for grossing - ePath.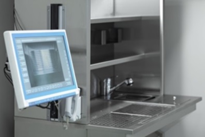 It is the macro imaging and grossing solution, with audio, video recording, and photo documentation. The system allows you immediately enter all the data into the patient's electronic card. The ePath software allows the doctor conducting all the necessary measurements and marks right on the workplace. ePath is compatible with DICOM, HL7 standards.
The BioVitrum booth visitors will be able to test the ePath personally, and appreciate the benefits of using it.
BioVitrum will also present histological reagents of its own manufacture: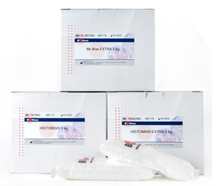 Ready-to-use homogenized high-class paraffin media for histology - HISTOMIX®, produced by the patented BioVitrum's technology.
Our experience in manufacturing paraffins for histology is over 16 years. Paraffin media HISTOMIX® meets all global quality standards, produced from carefully selected Russian paraffin and special blend of synthetic additives. Our paraffin media guarantees high-quality result of tissue-sample preparation.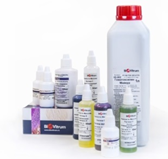 Kits for histology routine and special staining;
BioVitrum will present a wide range of reagents and kits for the special histological staining methods in histology with high stable quality, obtainable price and simple work protocol for laboratory technicians.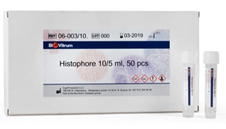 Reagents for tissue processing.
Today company has its own high-tech production, an R & D department and a quality control laboratory. These all allow developing and manufacturing up to ten new medical items each year.
We аrе looking for patrnership.See you at our booth Z1G70 in the Za'abeel hall 1.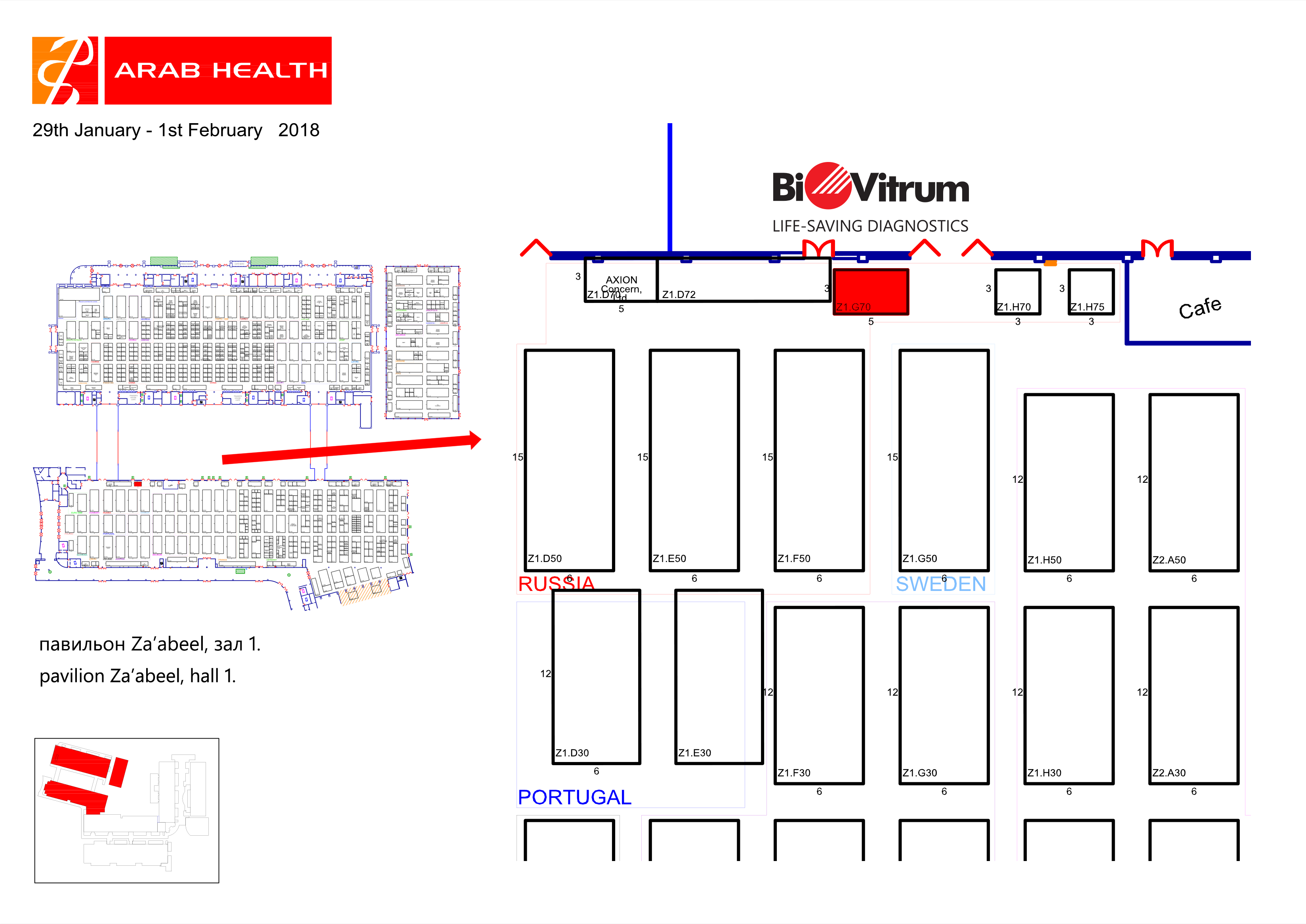 Back