News
/
/
/
BioVitrum Ltd has been given "Attractive employer - 2008" title
BioVitrum Ltd has been given "Attractive employer - 2008" title
As a consequence of research on SuperJob.ru (the most popular web site for searching vacancies and personnel in Russia) BioVitrum Ltd was declared as one of the top 100 "Attractive employer – 2008".
During 2008 BioVitrum Ltd was developing very actively: searching for specialists, posting advertisements of vacancies on different internet-portals. A lot of professionals joined our company in 2008. Today the number of personnel in central and branch offices is 85.
Below you can see the sign which SuperJob.ru presented to our HR department.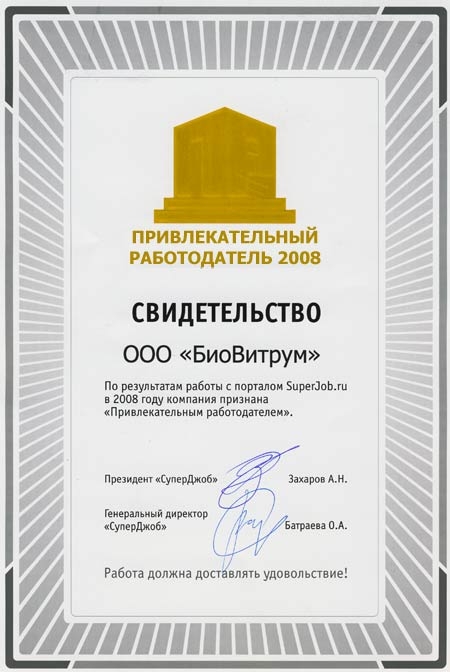 Back