News
/
/
/
BioVitrum at the Third Congress of Russian Society of Children`s Pathologists
BioVitrum at the Third Congress of Russian Society of Children`s Pathologists
BioVitrum was the general sponsor of the Third Congress of Russian Society of Children's Pathologists.
There were more than 200 Congress participants from Russian units of morbid anatomy and children's hospitals. Participants' reports and presentations of the first day covered current problems of children's postmortem examination and urgent questions of laboratory and morgues equipment renewal. The congress took place at the facilities of Leningrad Region Children's Pathologists Bureau. Research reports issued by Children's Pathologists Society were timed to the Congress.
Mr. Tsimberg V.V., company's General Director in his presentation described BioVitrum's equipment and disposables for departments of morbid anatomy and of forensic medical examination. Congress participants were interested in his speech and visited BioVitrum's booth to get detailed information. Company's representatives answered guests' questions and presented them with brochures and souvenirs.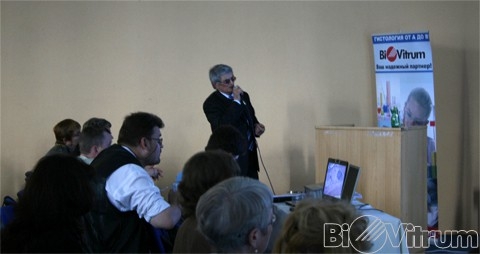 Speech of mr. Glukhovets Boris Ilyich, Head of regional children's pathologists bureau.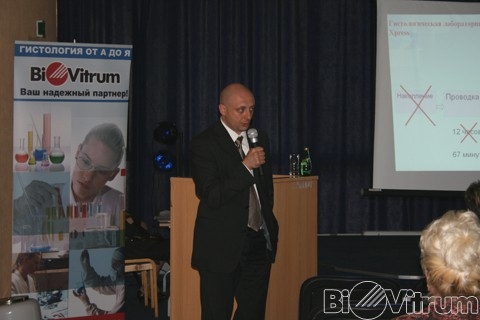 Mr. Tsimberg Vladimir Viktorovich, Director of BioVitrum Ltd., is making a presentation on Congress.
Back